Products are becoming more complex. Excel- or Word-based Requirements Management cannot meet today's business demands. Companies need to reorganize themselves in this regard and either implement a contemporary process or modernize their existing process. Our dedicated team consisting of highly qualified and experienced consultants are working on pioneering solutions in order to support your company in implementing, analyzing, optimizing and continuously improving the quality of your Requirements Management process.
Our innovative solution for your business!
Our expertise for your success:
Profound know-how acquired over 30 years.
Strong, reliable and experienced business partner providing cutting-edge solutions
Individual assistance and support for your company's challenges.
Extensive process support and detailed procedure definitions.
Long-standing experience in the realization and management of large-scale projects in various industries such as aerospace and defense, automotive and high-tech.
usb's aim is to ensure that your company documents, verifies, and meets the needs and expectations of its customers and internal or external stakeholders.
---
Page under construction – 

English content coming soon.
---
Komplexe Produkte von heute werden arbeitsteilig entwickelt. Um Kunden zufrieden zu stellen, müssen sie außerdem bestimmte Eigenschaften, Funktionalitäten und Qualitätsmerkmale erfüllen. Dafür ist ein allseits gemeinsames Verständnis über sämtliche Anforderungen nötig. Dies kann nur ein professionelles Requirement Management (RM) sicherstellen. –Anforderungsmanagement auf Basis von Excel- oder Word-Listen ist nicht mehr zeitgemäß und kann die heutigen Business-Erfordernisse nicht befriedigen. Unternehmen müssen hinsichtlich RM einen professionellen Prozess einführen bzw. bestehende Prozesse modernisieren. Mit dem RM sinken Fehlerquoten und Kosten. Im Ergebnis sind die Anforderungsspezifikationen dokumentiert und die Qualität entspricht den Erwartungen.
We are happy to provide advice. Contact us: sales@usb-muc.de.
                        .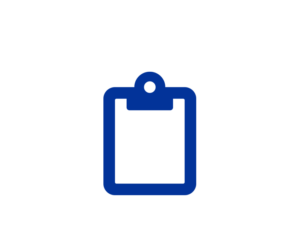 .
---
Ihr Schlüssel zum erfolgreichen RM
Bei der Implementierung, Analyse, Optimierung und der kontinuierlichen Qualitätssteigerung Ihres RM-Prozesses unterstützt Sie unser engagiertes Team. Denn unsere hochqualifizierten und erfahrenen Berater halten für Sie zukunftsweisende Lösungen bereit. So erfüllt Ihr Unternehmen stets die Erwartungen und Bedürfnisse seiner Kunden. Wir versprechen:
Solides, über viele Jahre gesammeltes Know-how
Starke Partnerschaft für innovative und unabhängige Lösungen
Individuelle Hilfestellung für Ihr Unternehmen
Professionelle Vorbereitung, Begleitung und Durchführung von Projekten im Requirement Management
Umfangreiche Praxiserfahrung aus Großprojekten zur Steuerung und Überwachung komplexer Systeme in verschiedenen Branchen