Oracle PLM is a very widely used PLM system. It is based on the owner PLM system, also known as CADIM or axalant. ORACLE has consistently developed these systems and distributed them under the name Agile e6. The latest developments are called Oracle PLM and have been developed specifically for use in the cloud, but can also be operated "on premise".
Oracle PLM concentrates on the organisation and administration of product information as well as on supporting developer teams throughout the world. The solution particularly addresses companies with complex developing processes in the area of automotive, aerospace and defence, as well as mechanical engineering and plant construction. It supports the management of complex products during the course of their product life cycle. Oracle/Agile Engineering Collaboration (e6) provides unprecedented functionality for the early phase of developement. Thus is helps companies to reach a higher success rate during the implementation of new products.
Why Oracle PLM?
Enterprise Product Record – Extensive spectrum of flexible best-practice-based functions for the creation and administration of complex products that allows the integration of all process participants during the whole product life cycle: starting with requirements and the first conception and continuing with development and configuration all the way to maintenance, repair and overhaul. With agile e6 companies throughout the world can work cooperatively on a system with a single version: the companywide product record. This product record is the complete, current definition of the products of one particular company and comprises among other things specifications, construction data – from the mechanical construction over electrical/electronic development up to software-engineering – items and parts lists.
Connectivity with CAD – Integration with several authoring tools, amongst others Microsoft® Office and ECAD-/EDA-systems, as well as with established CAD-systems like Pro/ENGINEER®, Unigraphics®, CATIA® V4 and V5 parallel. In connection with local data management for organisations throughout the world this provides optimal assistance for collaboration in engineering.
Connectivity with ERP-systems and Legacy-applications – Agile's Enterprise Integration Platform allowsthe integration of Oracle/Agile Engineering Collaboration (e6) with ERP-systems such as e.g. SAP. The Enterprise Integration Platform is a high-performance middleware-solution with an integrated business process management engine for the illustration of complex transfer scenarios. There are several standard adapters available for the integration with Legacy applications, which supports ASCII- and XML-files as well as technologies like JDBC, http, FRP, SOAP and Web Service.
Flexibility – Via repository-based customizing Agile e6 can quickly be adapted to customer-specific requirements, while maintaining its upgradeability.
---
Page under construction – 

English content coming soon.
---
Wie aktuell ist die Dokumentation Ihrer Produktinformationen? Wie schnell können Sie und Ihre Entwicklerteams darauf zugreifen? Sind Ihre Produkte hinsichtlich der Anforderungen verifizierbar? Existiert in Ihrem Unternehmen ein Prüfungs- und Beurteilungsprozess für Änderungswünsche? Ist die Produktkonfiguration bei Auslieferung dokumentiert? – Fragen Sie uns nach Oracle® PLM.
Ihr breites Spektrum flexibler, Best-Practice-basierter Funktionen für die weltweite Entwicklung und Verwaltung komplexer Produkte
Oracle PLM konzentriert sich auf die Organisation und Verwaltung von Produktinformationen. Weltweit verteilte Entwicklungsteams arbeiten damit reibungslos zusammen. Die Lösung richtet sich insbesondere an Unternehmen mit komplexen Entwicklungsprozessen in den Bereichen Automotive, Luft- und Raumfahrt und Wehrtechnik, sowie Maschinen- und Anlagenbau.
Innovation als strukturierter Prozess mit prognostizierbaren Resultaten
Unternehmen auf Wachstumskurs brauchen eine zuverlässige Plattform mit einfacher Bedienung, auf der brillante Ideen schnell, hochwertig zur Marktreife gebracht werden. Dabei gilt es, die Compliance sicherzustellen. Mit beispielloser Funktionalität für die frühe Entwicklungsphase unterstützt Oracle/Agile Engineering Collaboration (e6) Unternehmen insbesondere dabei, eine höhere Erfolgsquote bei der Einführung neuer Produkte zu erzielen. Darüber hinaus vereinfacht die Software aber auch das Management komplexer Produkte über den gesamten Produktlebenszyklus und die gesamte Wertschöpfungskette hinweg.
Vorteile auf einen Blick:
Mit Oracle/Agile Engineering Collaboration (e6) arbeiten Unternehmen weltweit kooperativ an einem System mit einer einzigen Version der Wahrheit: dem unternehmensweiten Product Record.


.

Der Enterprise Product Record ist die vollständige, aktuelle Definition der Produkte eines Unternehmens. Sie umfasst unter anderem Spezifikationen und Konstruktionsdaten – von der mechanischen Konstruktion über die elektrische/elektronische Entwicklung bis zum Software-Engineering – sowie Artikel und Stücklisten.


.

Integration aller Prozessbeteiligten im gesamten Produktlebenszyklus: von den Anforderungen und der ersten Konzeption über die Entwicklung und Konfiguration bis hin zu Wartungs-, Instandsetzungs- und Überholungsmaßnahmen


.

Konnektivität mit CAD-Integration mit verschiedenen Autorensystemen, unter anderem Microsoft® Office und ECAD-/EDA-Systeme, sowie mit gängigen CAD-Systemen wie Pro/ENGINEER®, Unigraphics®, CATIA® V4 und V5 parallel. In Verbindung mit dezentralem Dateimanagement für weltweit verteilte Organisationen bietet dies eine optimale Unterstützung der Zusammenarbeit im Engineering.


.

Konnektivität mit ERP-Systemen und Legacy-Applikationen: Agiles Enterprise Integration Platform ermöglicht die Integration von Oracle/Agile Engineering Collaboration (e6) mit ERP-Systemen wie zum Beispiel SAP.


.

Die Enterprise Integration Platform ist eine leistungsstarke Middleware-Lösung mit einer integrierten Business Process Management Engine zur Abbildung komplexer Transferszenarien.


.

Für die Integration mit Legacy-Applikationen stehen verschiedenste Standard-Adapter zur Verfügung. Dabei werden ASCII- und XML-Files sowie Technologien wie JDBC, http, FRP, SOAP und Web Service unterstützt.


.

Flexibilität – durch das Repository-basierte Customizing kann Oracle PLM schnell an kundenspezifische Anforderungen angepasst werden, wobei die Upgrade-Fähigkeit erhalten bleibt.
Für mehr Informationen zu ORACLE PLM schreiben Sie uns eine E-Mail an sales@usb-muc.de. 
Profitieren Sie in einer unserer PLM-Schulungen von unserer Erfahrung aus mehr als 30 Jahren im Product Lifecycle Management
---
.                    .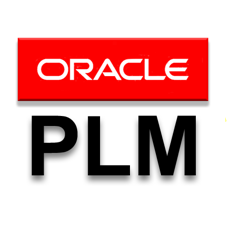 Oracle PLM ist eine weltweit sehr verbreitete PLM-Lösung. Sie basiert auf dem Eigner PLM-System, auch bekannt unter den Namen "CADIM" oder "axalant". ORACLE hat diese Systeme konsequent weiterentwickelt und unter dem Namen "Agile e6" vertrieben. Die neuesten Entwicklungen laufen unter dem Namen "Oracle PLM" und sind speziell für die Anwendung in der Cloud entwickelt, können aber auch "on premise" betrieben werden.
---