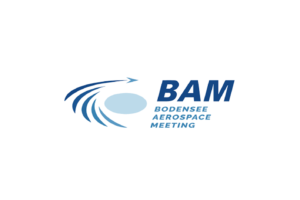 Meet our experts on March 22 and 23, 2023 in Friedrichshafen! Philotech and usb will be represented with an exhibition booth at the conference.
The 11th Bodensee Aerospace Meeting on March 22 and 23, 2023 with the motto: "Drives in aerospace – innovative. sustainable. efficient." will deal with current developments in the aerospace industry. You can expect exciting keynotes from practice as well as from science and research. Specialist forums will address other topics such as sustainability as well as trends and innovations from the field of Advanced Air Mobility.
Take the opportunity to exchange ideas with our experts at the booth. We deal with these topics in our daily work and have broad industry expertise and knowledge of industry-specific norms and standards.
Please let us know at short notice whether we can welcome you at the conference. We will be happy to arrange a personal appointment with you.
Send us an email at info@usb-muc.de or call us at +49 (89) 92804-0.