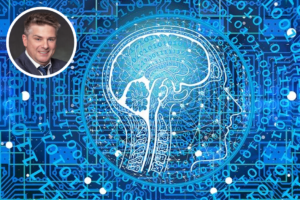 Harald Schwabe spoke about Configuration Management dealing with disruptive technologies at the annual CM Trends 2020. This year's event went virtual. On a daily average, 250 participants attended the presentations online from August 24 to 26.
Presentation: " The World is Changing: CM in Dealing with Disruptive Technologies"
The world is not only changing due to pandemics. We have to position ourselves well and flexibly with configuration management in order to deal with changes in technologies, within the interconnected Internet of Things (IoT) and with smart data from ever growing data-volumes. In this context the challenge for CM is not to become the bottleneck in the future. (Presentation Harald Schwabe, CM and PLM expert for design and implementation processes and database applications and Associate Instructor for CMPIC).
CM Trends
CM Trends is the premier forum for learning about, discussing, and sharing new advances and practices in Configuration Management, as practiced by various organizations, in various environments, and in various life cycle phases.
Enterprise Leadership, Enterprise functional directors and managers, CM / DM / QM / PM / SE / LCLS / SR and related professionals from all environments including hardware, software, information technology, facilities, asset management and services have attended CM Trends 2020 to meet, to inspire each other and to create the potential for positive change.
If you are interested in the presentation of Harald Schwabe or in other lectures held at CM Trends 2020 please e-mail us at: sales@usb-muc.de.
Next CMPIC Courses:

KW 37: Sep 08 – 11 CMPIC course 1+2, German (on-site)
KW 40: Sep 28 – Oct 11, 1-5 pm, CMPIC course 1, German (virtual)
KW 41: Oct 05 – Oct 08, 1-5 pm, CMPIC course 2, German (virtual)
KW 42: Oct 12 – 16 CMPIC course 6+10, English (on-site)
KW 43: Oct 19 – 22, 1-5 pm, CMPIC course 3, German (virtual)
KW 44: Oct 26 – 29, 1-5 pm, CMPIC course 4, German (virtual)
KW 46: Nov 09 – 12 CMPIC course 3+4, German (on-site)