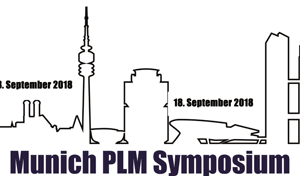 The munich PLM Symposium will take place on 12. September 2019.
As a member of the Advisory Committee for Product Lifecycle Management of the Munich University of Applied Sciences, the organzizer of the Munich PLM Symposium (https://www.munichplm.de/), we will of course be there again this year.
There will be exciting presentation on topics such as "Digital Twin", "Model Based System Engineering (MBSE)" and "Artificial Intelligence". How does all this affect PLM and Configuration Manageent in particular? We will try present this in our presentation on "Future Configuration Management" at the symposium.
We look forward to your participation!